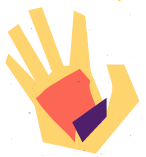 Synai/no is a guide for parents that presents consent as a skill and life attitude that defines multiple aspects of interpersonal relationships. Practicing it daily gradually creates foundations for a society of equality and respect for every individual.
The guide covers questions about (a) the importance of physical autonomy and its implications for the consent debate, and (b) child abuse prevention techniques. It responds comprehensively to the need to outline the various aspects of consent as a tool for preventing child abuse and preventing gender-based violence.
On Friday, December 3rd at 5:30 pm Genderhood hosts the official presentation of the digital guide for parents, "Synai/no: Consent as a means of preventing child abuse".
In the context of the event:
The digital parent guide entitled "Synai/no: A Parent's Guide, Consent as a Means of Preventing Child Abuse" will be presented.
The purpose of the workshop is to familiarize parents with the concepts of consent and physical autonomy and to incorporate them into daily practices. At the same time, it seeks to encourage parents in a new consensual model of child development. Then, the interactive nature of the activities aims to empower parents by providing appropriate tools and supplies to raise children in a climate of consent.
Instructor: Lamprini Georgiou, Gender Equality & Integration Manager, Genderhood
Coordination: Sofia Konstantopoulou, Head of Management & Development, Genderhood
First come, first served.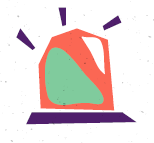 Due to the restrictive measures for COVID-19, a reservation is required for the event through the following form:
https://forms.gle/NGRxC5tfnCKUVD3p6
To enter the area, all participants are required to use an individual protective mask or show a certificate of vaccination or illness of the last 6 months.
Day & time: Friday 3/12, 17:30-20:30
Location: "Children's Museum of Athens"
Co-organizers: "Organization of Culture, Sports & Youth of the Municipality of Athens" (OPANDA) & "Hellenic Children's Museum"
Athens Conservatory Building, Rigillis & Vas. Georgiou ΒΙ17-19, 106 75 Athens