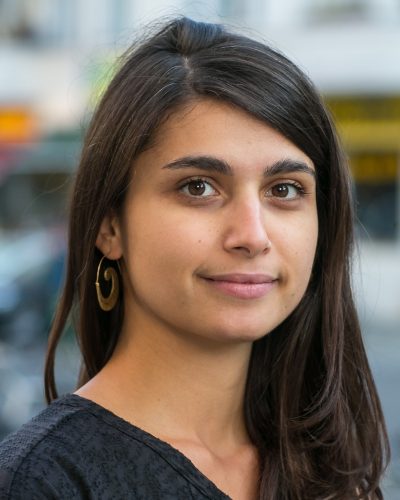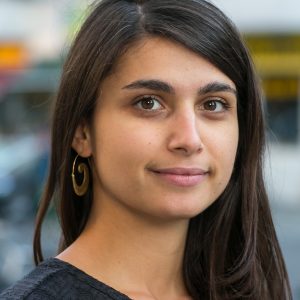 She is a communicαtion specialist and non-formal education trainer. After studying Communication, Sofia worked as a public relations and communication representative for various organizations. After spending several years in the fields of marketing and agency representation, she decided to dive deep into the field of project management. Participating in gender equality and empowerment projects in Greece, Germany, Spain, Albania, Germany, Spain and Brazil, she built a global picture around the integration of gender in every aspect of professional and personal life. Consequently, the next step was to participate in workshops as a speaker, organize conferences and design experiential workshops for children and adults. Her passion is travelling and coordinating participatory processes in groups.
Contact info
sofia@genderhood.org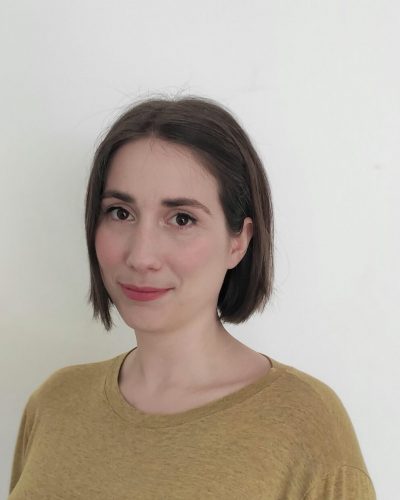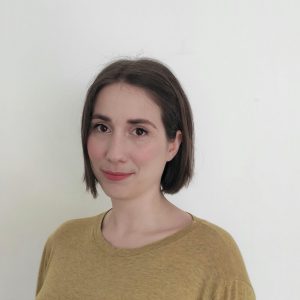 Gender equality and social inclusion specialist
Lamprini is a graduate of the Department of Philosophy, Education and Psychology with further training in Expressive Art Therapy. After working for two years in the refugee field in structures to protect vulnerable children and women who have experienced gender based violence, in 2019 she found herself in a Zambian school organizing human rights workshops for children and adolescents. She has been a member of feminist and LGBTQI+ groups and integrates the gender dimension into all the activities she organizes. At Genderhood, she continues her active contribution towards a society of equality and gender free expression.
Contact info
lamprini@genderhood.org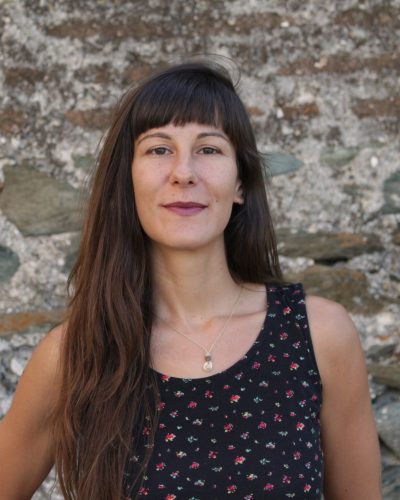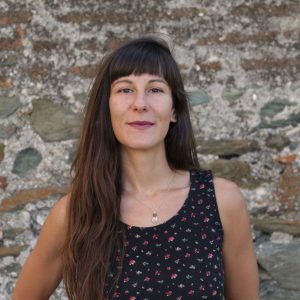 Ioanna studied Early Childhood Education and Education Sciences at the Aristotle University of Thessaloniki.  Children are at the core of her professional life. In recent years she has been active in education, creatively occupying and entertaining preschool and early childhood children. She has worked with various institutions, such as children's camps, companies which organise and run activities for children and NGOs. Sensitized on issues of gender equality and recognition of diversity in childhood, she actively participated in relevant pedagogical conferences and workshops until she got to know Genderhood. From that moment onwards she has combined play with the educational process to combat stereotypes.
Contact info
info@genderhood.org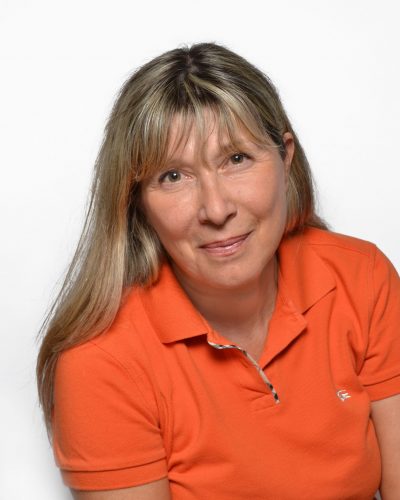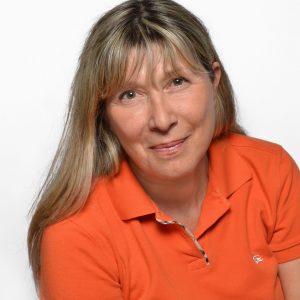 She has worked in primary education as a teacher and School Counsellor in Greece and Finland. In addition to her pedagogical studies, she has a second BA and MA in Health Education (University of Jyväskylä), a PhD in Education (University of Helsinki) and an MA in Political Theory and Human Rights (University of Crete). Her main scientific interests are Sex Education, Bullying and the rights of sexual minorities in the context of inclusive education. She has published a monograph and scientific articles and has presented her research at scientific conferences. She is the author of educational materials on sex education and bullying prevention. She leads the writing team of the sex education program, Playing with Frisko, which was recognized with the 2019 Sex Education Program Excellence and Innovation Award for Excellence and Innovation by the World Organization for Sexual Health. She is currently conducting postdoctoral research at the Department of Political Science, University of Jyväskylä, Finland.
Contact info
www.margaritagerouki.net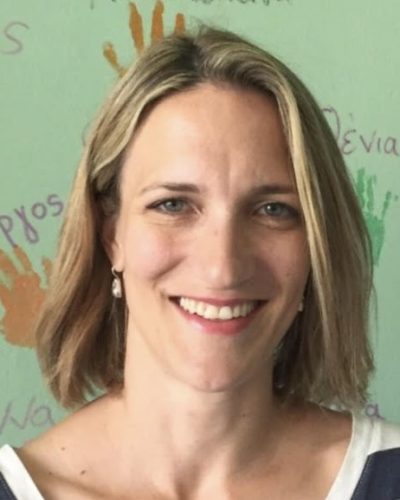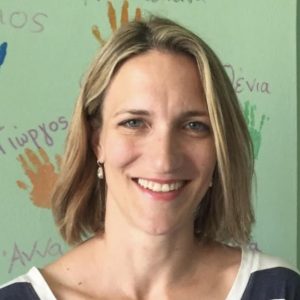 Maria Papafilippou is the creator of Attachment Parenting Hellas, a network of professionals for the care and support of children and parents based on the principles and practices of Attachment Parenting. Her background includes an MSc in Mental Health at King's College London – Institute of Psychiatry, a BA in Political Science and History (Panteion University) and a BA in Psychology (American College of Greece). She has specialised in Family Systemic Psychotherapy (four-year programme, Human Relationship Research Laboratory) and in Prenatal and Perinatal Psychology and Psychotherapy (Hellenic Association of Prenatal and Perinatal Psychology and Medicine). In addition, she has specialized in Child Psychology – Child Psychiatry (University of the Aegean). She is a certified parent trainer in Positive Education and Attached at the Heart Parent Educator. She has translated into Greek the book "Attachments of the Heart" by Attachment Parenting International founders Lysa Parker and Barbara Nicholson, as well as all the training material of the Attached at the Heart Parent Educator Training. Since 2009 she has been working privately, consulting with parents and psychotherapeutically with adults and couples. She also works as an adult educator-facilitator coordinating experiential-training programs on AP and Positive Education and other topics related to and aimed at parents and professionals. She participates as a speaker in workshops/conferences/activities in Greece and abroad (Medical School of the Kapodistrian University of Athens, Procter & Gamble).
Contact info
info@aphellas.gr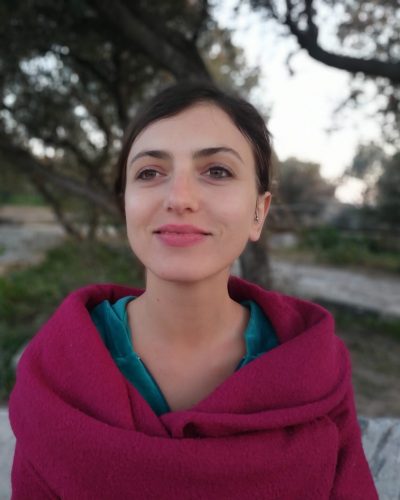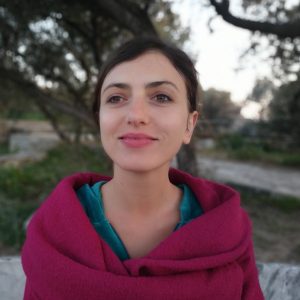 Her studies focused on research in psycholinguistics and pedagogy. Born in Thessaloniki, she  soon became a citizen of the world exploring non-formal education environments in Spain, Latin America and India. In Genderhood she brings her experience from a wide range of cultural environments and introduces an interdisciplinary approach to gender equality.
Contact info
info@genderhood.org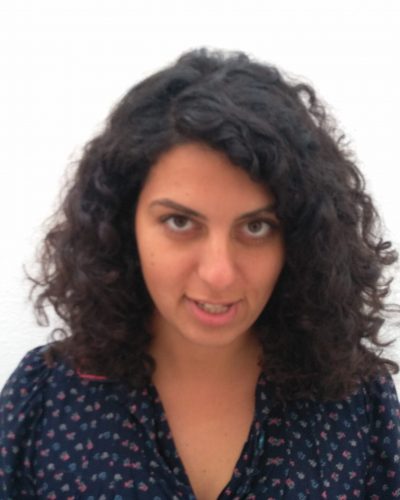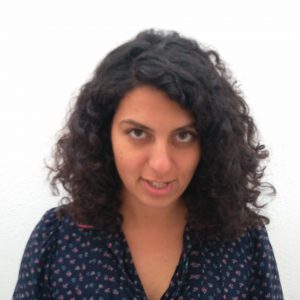 She studied English Literature in Athens and works as an english teacher. Through numerous seminars on inclusive teaching and individualized education for children's active citizenship, her need to become active in the field of human rights emerged. Numbering over a decade as an educator, Marina focuses her efforts on a student-centred approach in  teaching. Her experience in education, brings Genderhood effective and proven experiential learning methods. At the same time, she acts as a multiplier of equality values in the educational reality and mediates in teachers' networks with interventions for equality. She currently lives and works in Ermoupolis, Syros.
Contact info
info@genderhood.org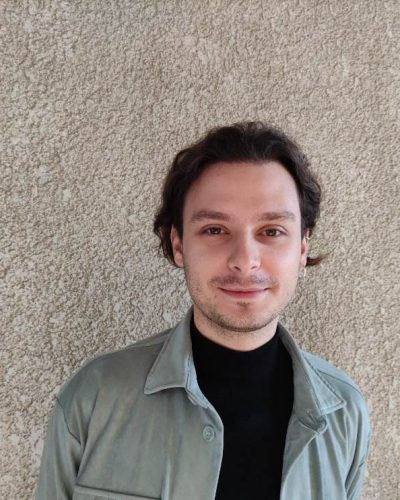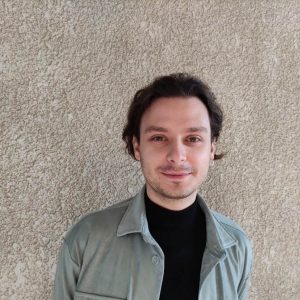 Efthimis is a Sociology graduate from Panteion University with a focus on community dynamics and discrimination based on identity. He has been active in groups that strive to provide community through art and volunteered in organizations using theater to shed light on oppression. Genderhood has been the place where he enriched his view on gender based issues and came in contact with non-typical education as a means to work for a gender equal future. Efthimis admits that he is inspired by the approach of GH and wants to continue supporting the work as he is trying to train and gain skills on building safer and more equal communities.

Contact info
info@genderhood.org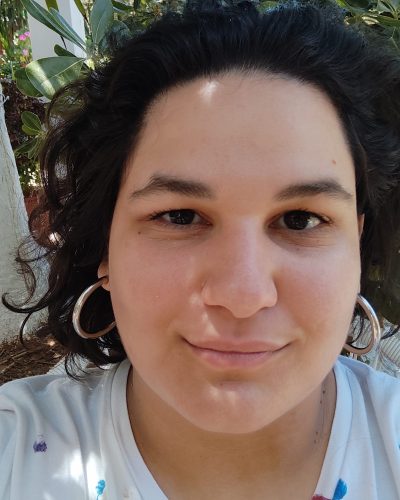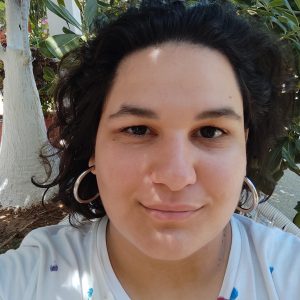 Volunteer, Communication Dpt.
Maria is a Psychology graduate from Cardiff Metropolitan University with training in soft skills, inclusion and holistic behavioural sex education. She has volunteered with collectives on issues of women's empowerment, LGBTQ+ rights and HIV/AIDS awareness. She has also shaped an experiential and interactive approach to education through her participation in Erasmus+ projects. She is currently training and seeking herself between the fields of mental health and education.
She chose to volunteer at Genderhood because she aspires to become that comforting feminist figure she needed to empower when she was a child herself, for every child.
Contact info
info@genderhood.org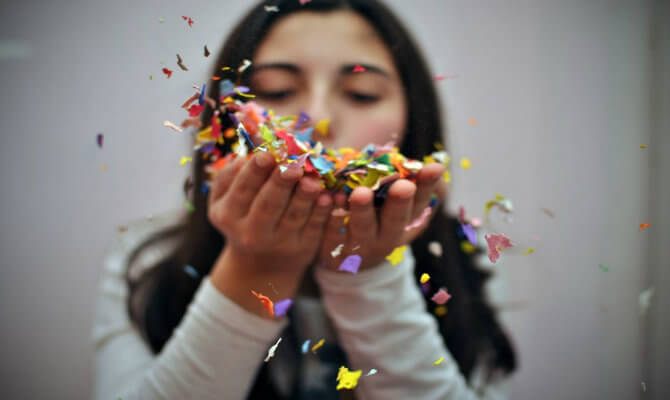 Working groups will be formed according to both the needs of each project at a given time period and the areas of interest of each individual. You will therefore hear from us at the appropriate time.