Consent as a means of preventing child abuse
Synai/no emerged after hours of brainstorming in order to find a title that describes the multidimensional aspects of consensus. Although there are different ways for a person to express consent, it is definitely an enthusiastic YES!
The no is a pun on the Greek συναινώ bears within it an emphatic NO to any transgressive behavior that does not give consent.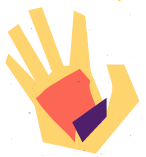 In Synai/no: A Guide for Parents, consent is presented as a skill and attitude that defines multiple aspects of interpersonal relationships. Practicing it on a daily basis gradually creates the basis for a society of equality and respect for every individual.
The guide covers questions about (a) the importance of body autonomy and its implications in the debate on consent and (b) tools for preventing abuse in children. It responds comprehensively to the need to outline the various aspects of consent as a tool for preventing abuse in children in parallel with gender-based violence.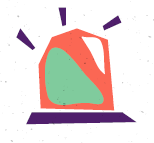 Research & Writing: Lambrini Georgiou, Gender Equality & Genderhood Inclusion Officer
Scientific Supervisor: Margarita Gerouki PhD, teacher, former School Counsellor, author, post-doctoral researcher, University of Jyväskylä
Maria Papafilippou, MSc, Mental Health Counsellor/Family Psychotherapist
Attachment Parenting Hellas
Project Coordination: Sofia Konstantopoulou, Genderhood Management & Communication Manager
Proofreading: Yannis Kapernarakos
Graphic Design: HUT design studio
Production: Genderhood