As part of the Synai/no initiative, we are expanding our actions with an open call for corporate alliances. Companies or small / medium enterprises can become sponsors of the project and ensure an action that will bring them closer to Objective 5 -Gender Equality- for Sustainable Development.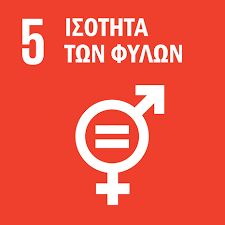 Some of the rewarding benefits you will have as a company:
inclusion of the company name in the list of supporters of Genderhood.

special mention of your donation on the newsletter and on the social media of the organization.

free webinar * for 2 hours on equality, diversity and inclusion for your working parents / guardians.

a Synai/no box
Generhood designs a toy kit, which is called Synai/no, as a response to:
the prolonged isolation due to Covid-19

the increase in cases of domestic violence

the explosion of the Greek #metoo with complaints from sportswomen, artists and artists
 The games will be designed by the experienced Genderhood team with the aim of developing critical thinking skills around issues that require consent.
In other words, children will be trained to set their boundaries clearly and unequivocally – in terms of their body and mood – and at the same time to respect the boundaries of others.
Through Synai/no, children will understand their right to say "yes" without pressure and "no" without fear.
Do you need any further assistance?
In addition to the direct funding of the Project through the crowdfunding give and fund campaign (with the reciprocal benefits mentioned above) you can also contact Genderhood and Sofia Konstantopoulou directly (sofia@genderhood.org) to discuss in more detail possible ways for your organization to reap the benefits of a synai/no training or box.