The Seesaw of Equality | Non-formal education program on gender stereotypes in toys
The non-formal education program Seesaw of Equality helps children develop observation and recognition skills to revise gender stereotypes in toys. Gender stereotypes and prejudices define our behavior and everyday life. 
It is often said that pink is only for girls and that football and cars are for boys. These gender segregations are imprinted in the psyche of children from the very first years of their lives, not allowing them to develop their self-image in a way that expresses them. The objectives of the program are the development of conceptions such as acceptance and respect for diversity and the promotion of gender equality. At the same time, critical thinking about gender stereotypes is encouraged.
Specifically, through the search and finding of toys belonging to two random figures, Thalia and Theodore, children approach gender stereotypes around toys, habits, sports, and clothes. Gradually, the group fosters a climate for collective decision-making, and in the end, the children create artwork free of gender stereotypes.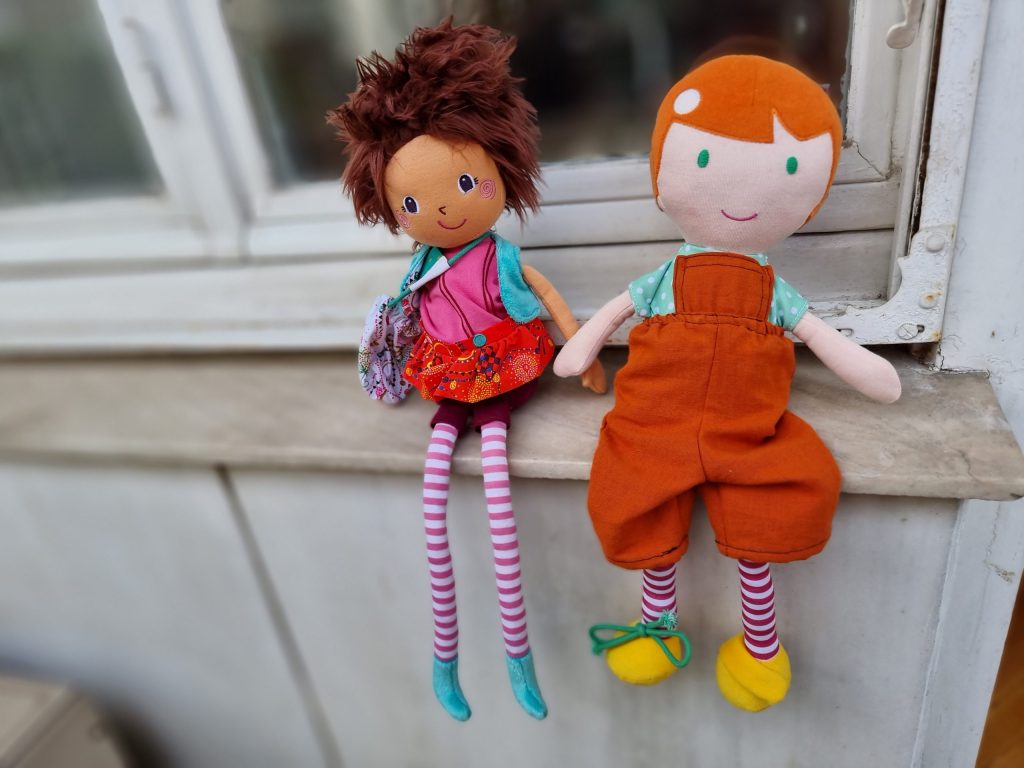 Within a safe context of experiential learning, reflection is promoted and the children's needs and preferences are encouraged to be discovered, without being influenced by gender stereotypes.
Design:Ioanna Nikolaidou, Early School Educator
Empowering Children through Non-Formal Education: Promoting Gender Equality

We firmly believe in the power of non-formal education and gamification to break gender stereotypes in toys and promote gender equality among children. We acknowledge that discussing about gender stereotypes can be challenging, and traditional educational settings may not always adequately address this topic. That's why we offer innovative and interactive workshops, discussions, and activities that empower children to understand and question them.
By engaging children in non-formal educational approaches, we enable them to explore various scenarios, understand the nuances of gender equality, and develop the skills needed to develop critical thinking on gender stereotypes in toys. We firmly believe that investing in non-formal education can empower them to make informed choices, cultivate meaningful connections, and contribute to a safer and more inclusive society.
For the children:
they learn about the gender stereotypes related to toys, habits, and preferences and reflect on them
they develop critical thinking about the impact of stereotypical gender perceptions on their choices, behaviors, and relationships

they are empowered in the context of recognizing their preferences
cooperation is fostered
healthy interpersonal relationships are promoted
empathy for everything diverse and different is cultivated
their confidence in their daily choices is boosted
For the school community and classroom:

the classroom and the school are transformed into an environment of free expression for all, regardless of age, gender, or cultural background

discriminations due to gender stereotypes are prevented and addressed
incidents of school violence and bullying due to gender expression are prevented and dealt with

Facilitators:

Two (2) educators from the Genderhood team 

Location:

 school classroom

Duration:

60′

Target group:

Children 4-6 years old

Group number:

20 students (or number equal to a school class)
A look at previous workshops